Managing Consultant
Eindhoven

,

Noord-Brabant

,

Nederland

Consultancy
Functieomschrijving
The responsibility of the managing consultant is to take on the role of a senior consultant, whilst also managing and coaching a team. In this exciting role you will be responsible for guiding projects to completion. Your expert knowledge is what makes the difference for our clients. HRIT suites are second nature to you. Your knowledge and experience will be the decisive factor in making sure that implementations run smoothly and most of all: with the client's best interest in mind.
Responsibilities:
Be the functional lead in projects
Guiding HRIT projects to completion
Coach team of consultants
Managing multiple clients at once
Providing input in strategic topics to the Management Team
Managing effort and project timelines
Facilitate internal knowledge sharing
WHAT DO WE OFFER?
We value transparency, honesty, winning attitude and do business fair and square. We are always open to our clients and ourselves. SuccessDay is one big family, where we listen and value each other's opinion. After a long hard day of work, we know how to play hard. No one gets left behind, except maybe in our FIFA rankings.
Of course, this is not the only thing you can expect from us. In fact, we also offer, among other things:
A nice workplace;
A team of great colleagues within an informal organization;
Varied work;
We offer a competitive salary;
Unlimited holiday days;
Good work-life balance;
Hybrid working;
Unlimited access to an external coach;
Free personal training sessions
Apply today and join our journey to become Europe's number one HRIT Advisory Company!
Vereisten
What you need:
Solid, proven track record with at least 2 HRIS/HRIT projects as a senior business analyst or senior/lead consultant;
Thorough knowledge of HRIT Suites, project management methodologies;
In addition to Core HR Processes, you bring expert knowledge in HRIT;
Experience mentoring/managing a team
Good stakeholder management capabilities;
Strong team player without losing sight of objectives;
Maandelijks komen we bijeen op onze SuccessDayDay
Deze dag staat in het teken van overleg en wordt afgesloten met een top borrel.  
Vanuit ons nieuwe kantoor gelegen in het Klokgebouw zijn we bij SuccessDay op zoek naar HR-afgestudeerden die geïnteresseerd zijn in HRIT.
Jij wil als Young Professional snel groeien in een functie als Workday consultant. Je bent zeer gemotiveerd en je wil graag meer leren over HR, Finance, business consulting en natuurlijk over het HRIT-systeem Workday. Wil je hier mee over weten? Neem dan contact met ons!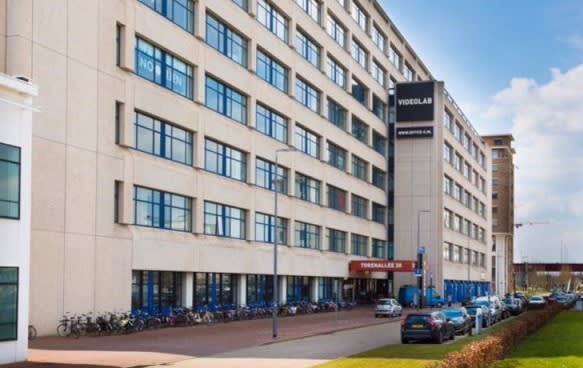 Heb je nog vragen?
Mocht je nog vragen hebben over werken bij SuccessDay, dan staan wij voor je klaar. Je kunt met ons bellen (085 782 0480) of mailen.