Junior HRIT Consultant
Remote

Nederland

,

Noord-Brabant

,

Nuenen

Consultancy
Functieomschrijving
Your role:
Come and grow with us! At SuccessDay we are looking for a passionate HR Professional to join our team. HR is rapidly moving towards a more data driven approach in this ever so digital world. Automation, digitalisation and new software are paired with growing aches. We help our clients alleviate those pains during selection, implementation and after-go-live support. We are looking for someone who has had his/her first years of professional HR experience ready to take a plunge into the deep end of the pool.
About Successday:
SuccessDay is the independent HRIT/ HCM support partner. With strong international experience, we know what our customer's organization needs when implementing a new tool and take full responsibility for a smooth HR transformation. Besides, we accompany our customers in the change journey with proven methodologies and best practises in HCM software like Workday and SuccessFactors. We deliver support before, while and after implementation. We are the linking pin between implementation partner and customer!
We offer:
We value transparency, honesty, and a winning attitude. We do business fair and square and are always open to our clients and ourselves. We are entrepreneurs and we will get the job done without losing our values. We are one big family where we listen and value each other's opinion and after a long hard day of work we know how to play hard. No one gets left behind, except maybe in our FIFA rankings…
Vereisten
Do you tick these boxes?
You just had your first years of professional HR Experience
Some experience with HRIT solutions (such as Workday, SuccessFactors, Talentsoft, etc)
Willing to learn and grow
Interest in HR IT Systems
Ready to grow in Consultancy
Fluent in Dutch and English (preferred)
Maandelijks komen we bijeen op onze SuccessDayDay
Deze dag staat in het teken van overleg en wordt afgesloten met een top borrel.  
Vanuit ons nieuwe kantoor gelegen in het Klokgebouw zijn we bij SuccessDay op zoek naar HR-afgestudeerden die geïnteresseerd zijn in HRIT.
Jij wil als Young Professional snel groeien in een functie als Workday consultant. Je bent zeer gemotiveerd en je wil graag meer leren over HR, Finance, business consulting en natuurlijk over het HRIT-systeem Workday. Wil je hier mee over weten? Neem dan contact met ons!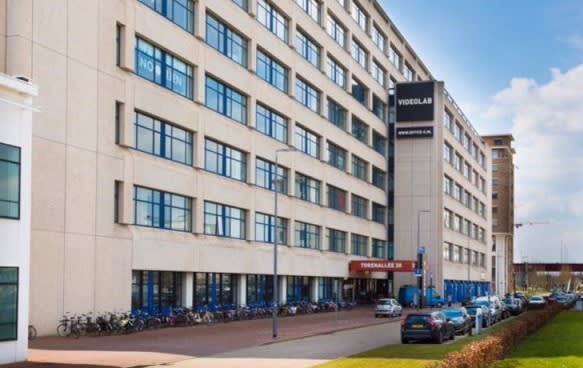 Heb je nog vragen?
Mocht je nog vragen hebben over werken bij SuccessDay, dan staan wij voor je klaar. Je kunt met ons bellen of mailen.