HRIT Trainee
Nederland

,

Noord-Brabant

,

Nuenen

Traineeship
Functieomschrijving
Become a HRIT Consultant!
SuccessDay offers you, as Young Professional, the possibility to become a fully-fledged HRIT specialist within a period of only 12 months by means of a Traineeship. Our programme is a training-on-the-job role, where you will be given formal training via our inhouse experts, whilst working on a Workday project at one of our customers. After your 12 month Traineeship you will be offered full time employment as a Junior Consultant with SuccessDay.
What we offer:
We offer you a 12 month training on the job role with SuccessDay, with the promise of a permanent job at the end of your journey with us. You will be offered various training courses which will bring you up to speed with HR transformation, HRIT Systems, Consulting and Soft skills. During your Traineeship, you will be coached by one of our Senior Consultants, but also by an external career coach.
'The combination of having SuccessDay providing me with a lot of knowledge, and working with the client putting this knowledge into practice, provides me with a unique experience to start my career'. (Gijs Mutsaers, Trainee)
About Successday:
SuccessDay is the independent HRIT/ HCM support partner. With strong international experience, we know what our customer's organization needs when implementing a new tool and take full responsibility for a smooth HR transformation. Besides, we accompany our customers in the change journey with proven methodologies and best practises in HCM software like Workday and SuccessFactors. We deliver support before, while and after implementation. We are the linking pin between implementation partner and customer!
Vereisten
What are we looking for?
At SuccessDay we are looking for HR graduates, who are interested in a career in HRIS. As a young professional you want to grow quickly in a position as Workday consultant. You are highly motivated and would like to learn more about HR, Finance, business consulting and of course the market leading HR Technology, Workday. 
You must speak Dutch and English for this role
Maandelijks komen we bijeen op onze SuccessDayDay
Deze dag staat in het teken van overleg en wordt afgesloten met een top borrel.  
Vanuit ons nieuwe kantoor gelegen in het Klokgebouw zijn we bij SuccessDay op zoek naar HR-afgestudeerden die geïnteresseerd zijn in HRIT.
Jij wil als Young Professional snel groeien in een functie als Workday consultant. Je bent zeer gemotiveerd en je wil graag meer leren over HR, Finance, business consulting en natuurlijk over het HRIT-systeem Workday. Wil je hier mee over weten? Neem dan contact met ons!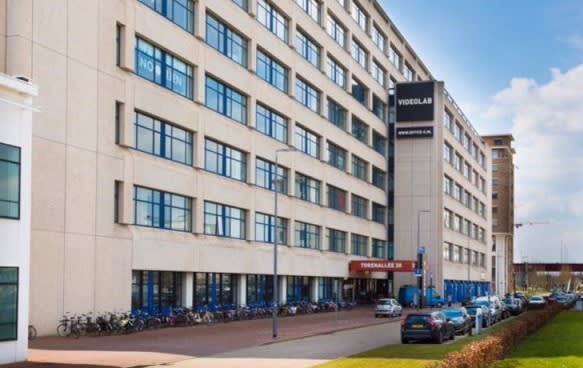 Heb je nog vragen?
Mocht je nog vragen hebben over werken bij SuccessDay, dan staan wij voor je klaar. Je kunt met ons bellen of mailen.