HRIT Consultant
Remote

Nederland

,

Noord-Brabant

,

Nuenen

Consultancy
Functieomschrijving
Your role:
Take the lead and kickstart your next step! At SuccessDay we are looking for our next HRIT Consultant to join us. In this exciting role you will be responsible for guiding projects to completion. Your knowledge is what makes the difference for our clients. HRIT suites are second nature to you. Your knowledge and experience will be the decisive factor in making sure that implementations run smoothly and most of all: with the client's best interest in mind. You will need all your and strong interpersonal capabilities. At the end of each project, you will look back on everything you did and grow from your lessons learned. Besides your activities on projects, you will be supporting on AMS tickets to ensure optimal response time for our clients. The job is demanding, but at SuccessDay we know how to celebrate and wind down after a successful week's work.
About Successday:
SuccessDay is the independent HRIT/ HCM support partner. With strong international experience, we know what our customer's organization needs when implementing a new tool and take full responsibility for a smooth HR transformation. Besides, we accompany our customers in the change journey with proven methodologies and best practises in HCM software like Workday and SuccessFactors. We deliver support before, while and after implementation. We are the linking pin between implementation partner and customer!
We offer:
We value transparency, honesty, and a winning attitude. We do business fair and square and are always open to our clients and ourselves. We are entrepreneurs and we will get the job done without losing our values. We are one big family where we listen and value each other's opinion and after a long hard day of work we know how to play hard. No one gets left behind, except maybe in our FIFA rankings…
Vereisten
Do you tick these boxes?
Profound understanding HRIT Suites, project management methodologies
Solid, proven track record with at least 1 HRIS/HRIT projects as Business Analyst or Consultant
Besides Core HR Processes you also preferably bring in depth knowledge on modules like Workday Learning, Advanced Compensation, and Talent & Performance
Sensitivity to organisational mechanics
Proficiency in Dutch
Good stakeholder management capabilities
Strong team player without losing objectives out of sight
Have an active lifestyle
Maandelijks komen we bijeen op onze SuccessDayDay
Deze dag staat in het teken van overleg en wordt afgesloten met een top borrel.  
Vanuit ons nieuwe kantoor gelegen in het Klokgebouw zijn we bij SuccessDay op zoek naar HR-afgestudeerden die geïnteresseerd zijn in HRIT.
Jij wil als Young Professional snel groeien in een functie als Workday consultant. Je bent zeer gemotiveerd en je wil graag meer leren over HR, Finance, business consulting en natuurlijk over het HRIT-systeem Workday. Wil je hier mee over weten? Neem dan contact met ons!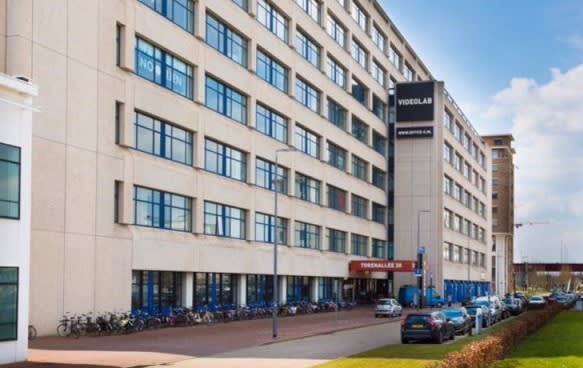 Heb je nog vragen?
Mocht je nog vragen hebben over werken bij SuccessDay, dan staan wij voor je klaar. Je kunt met ons bellen of mailen.