HR Manager
Eindhoven

,

Noord-Brabant

,

Nederland

Office
Functieomschrijving
SuccessDay is an HR consultancy firm specialised in Employee Journey, HRIT and People Analytics. With strong international experience, we know what our customer's organization needs when implementing a new tool and take full responsibility for a smooth HR transformation. Besides, we accompany our customers in the change journey with proven methodologies and best practises in HCM software like Workday and SuccessFactors. We deliver support before, while and after implementation. We are the linking pin between implementation partner and customer.
About the role:

The HR Manager will have exposure to a wide variety of tasks and ongoing HR transformation projects, as well strengthening their knowledge of local and international HR. The job of the HR Manager involves dealing with people on every level so they need to have excellent interpersonal skills and should enjoy social interaction. The HR Manager will ensure that the SuccessDay organisation runs smoothly by ensuring that all company processes are compliant with employment regulations and that all personnel act in line with company policies.
The HR manager will be a critical member of the management team; responsible for building HR strategy in line with the business growth strategy. They will make recommendations on systems, procedures and policies that will compliment business goals from a people perspective. The HR manager should also lead the learning and development strategy across the business, to drive and improve organisational performance and people capability by aligning priorities and agenda to strategic business needs and objectives.
We sell knowledge, so Learning & Development is at the very heart of SuccessDay. As a HR Manager you drive the L&D framework to improve organisational performance and support individual growth of the consultants.
Full accountability for the design and build of the overall HR strategy for SuccessDay, derived from and working to support the overarching company strategy
Responsible for advising on new policy, best procedure and relevant systems
Ensuring that a company's procedures comply with employment regulations.
Monitoring, updating, and advising staff and managers on HR policies and procedures, ensuring they are adhered to and effectively communicated across the organisation.
Handling any disciplinary processes and formal grievances.
Setting and reviewing pay structures and employee perks and benefits.
Accountable for driving merit and bonus process
Monitoring staff turnover and ensuring that exit interviews are carried out, analysing, and reporting on findings.
Take an active role in the implementation of a new HRIT system; ensuring the system is built to fit with the company culture and vision, as well as making it a reliable one source of truth with smooth processes
Creating an L&D strategy based on company strategy and plans for growth in the coming months/years
Helping shape and deliver the Learning & Development Strategy by coaching and supporting line managers to develop high performing teams and track learning effectiveness.
Accessing the need for training and then helping to design and implement training programs accordingly.
Responsible for driving the People performance management process; creating the process and supporting the management team to implement
Manage, lead and develop the HR Team
Vereisten
A proven track record in successfully designing, building and delivering Global HR Strategies
Excellent communication skills, including the ability to listen and effectively verbalise ideas.
A solid understanding of the key principles of employment law.
Proven delivery of HR initiatives in a busy, fast-paced environment must have international experience).
A strong knowledge of HR practice and legislative requirements and an understanding of how to translate this into simple, effective and practical advice and tools.
Good knowledge of global tier 1 HR systems.
Prior experience in Learning & Development – understanding of the training lifecycle.
Ability to train and mentor junior HR staff
Ability to operate and liase at C-level
Solid ethics and morals and sound judgement.
At least 5years in a HR business partner or HR Manager role (Standalone or small HR team)
Master degree in Organisational Development or Business Administration is a strong preference
Full professional proficiency in English and Dutch is a prerequisite
We value transparency, honesty, winning attitude and do business fair and square. We are always open to our clients and ourselves. SuccessDay is one big family, where we listen and value each other's opinion. After a long hard day of work, we know how to play hard. No one gets left behind, except maybe in our FIFA rankings.
Of course, this is not the only thing you can expect from us. In fact, we also offer, among other things:
A nice workplace;
We value entrepreneurship and trust our people
A team of great colleagues within an informal organization; no politics
Varied work;
We offer a competitive salary;
Unlimited holiday days;
Good work-life balance;
Hybrid working;
Unlimited access to an external coach;
Free personal training sessions
Maandelijks komen we bijeen op onze SuccessDayDay
Deze dag staat in het teken van overleg en wordt afgesloten met een top borrel.  
Vanuit ons nieuwe kantoor gelegen in het Klokgebouw zijn we bij SuccessDay op zoek naar HR-afgestudeerden die geïnteresseerd zijn in HRIT.
Jij wil als Young Professional snel groeien in een functie als Workday consultant. Je bent zeer gemotiveerd en je wil graag meer leren over HR, Finance, business consulting en natuurlijk over het HRIT-systeem Workday. Wil je hier mee over weten? Neem dan contact met ons!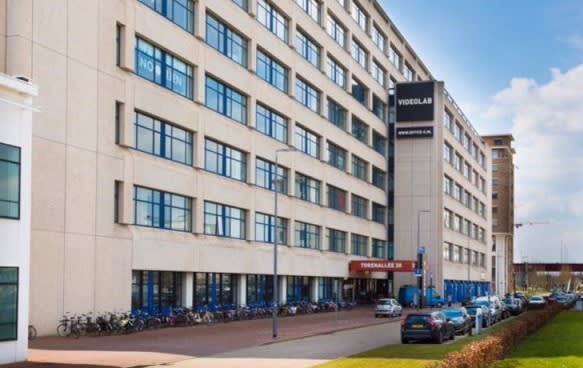 Heb je nog vragen?
Mocht je nog vragen hebben over werken bij SuccessDay, dan staan wij voor je klaar. Je kunt met ons bellen (085 782 0480) of mailen.