Workday AMS Consultant
Netherlands

,

Noord-Brabant

,

Nuenen

Consultancy
Job description
Your role:
We are currently out on the hunt for a Workday AMS Expert who can help our team offer the next level of AMS Support. In this position within the SuccessDay AMS team, you will be solving tickets four our varied customer. Not as an anonymous ticketing box, but as a real person, ready to talk to the client and offer them the best fitting solution. We aim to be long term strategic partners and proactively spot opportunities where we can help our clients. Are you the next Time tracking, Absence, Talent & Performance, or Advanced Comp expert? Be sure to get in touch!
About Successday:
SuccessDay is the independent HRIT/ HCM support partner. With strong international experience, we know what our customer's organization needs when implementing a new tool and take full responsibility for a smooth HR transformation. Besides, we accompany our customers in the change journey with proven methodologies and best practises in HCM software like Workday and SuccessFactors. We deliver support before, while and after implementation. We are the linking pin between implementation partner and customer!
We offer:
We value transparency, honesty, and a winning attitude. We do business fair and square and are always open to our clients and ourselves. We are entrepreneurs and we will get the job done without losing our values. We are one big family where we listen and value each other's opinion and after a long hard day of work we know how to play hard. No one gets left behind, except maybe in our FIFA rankings…
Job requirements
Do you tick these boxes?
Solid and proven understanding of various Workday Modules
Client facing experience
Strong communication skills
Fluent in English
Ability to lead & listen
Willing to step into a growing team where your opinion matters
Monthly we meet at our SuccessDayDay
This day is dedicated to consultation and concludes with a top-notch drink.  
From our new office located in the Klokgebouw, we at SuccessDay are looking for HR graduates, who are interested in HRIT.
As a young professional you want to grow quickly in a position as Workday consultant. You are highly motivated and would like to learn more about HR, Finance, business consulting and of course the market leading HR Technology, Workday.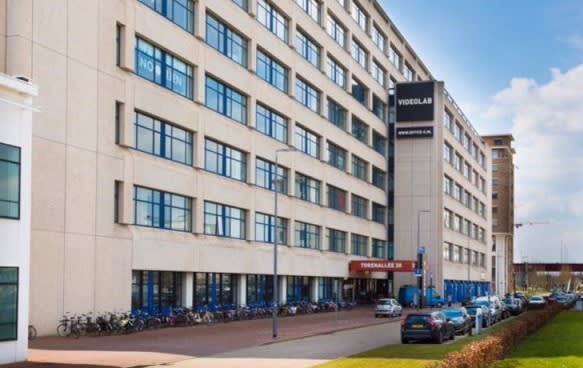 Do you have any questions?
If you have any questions about working at SuccessDay, we are here to help. You can call or email us.