Senior HRIT Consultant
Eindhoven

,

Noord-Brabant

,

Netherlands

€3,780 - €5,940

Projectmanagement
Job description
JOB DESCRIPTION
Take the lead and kickstart your next step! At SuccessDay we are looking for our next Senior HRIT Consultant to join us. In this exciting role you will be responsible for guiding projects to completion. Your expert knowledge is what makes the difference for our clients. HRIT suites are second nature to you. Your knowledge and experience will be the decisive factor in making sure that implementations run smoothly and most of all: with the client's best interest in mind. You will need all your and strong interpersonal capabilities. At the end of each project, you will look back on everything you did and grow from your lessons learned. Besides your activities on projects, you will be helping and training your colleagues and take care of solving and supporting AMS tickets to ensure optimal response time for our clients. The job is demanding, but at SuccessDay we know how to celebrate and wind down after a successful week's work.
ABOUT SUCCESSDAY
SuccessDay is the largest independent platform agnostic HRIT/ HCM support partner. With strong international experience, we know what our customer's organization needs when implementing a new tool and take full responsibility for a smooth HR transformation. Besides, we accompany our customers in the change journey with proven methodologies and best practices in HCM software like Workday and SuccessFactors, Oracle HCM and Ceridian Dayforce. We deliver support before, while and after implementation. We are the linking pin between implementation partner and customer! Our dedicated team consists of SuccessDay employees reinforced by a network of independent consultants who always work according to our norms, values, and methods. We like to share them with you:
Fair and Square
Go Get Them
Family
Work hard, play hard
WHAT DO WE OFFER?
We value transparency, honesty, winning attitude and do business fair and square. We are always open to our clients and ourselves. SuccessDay is one big family, where we listen and value each other's opinion. After a long hard day of work, we know how to play hard. No one gets left behind, except maybe in our FIFA rankings.
Of course, this is not the only thing you can expect from us. In fact, we also offer, among other things:
A nice workplace;

A team of great colleagues within an informal organization;
Varied work;
We offer a competitive salary;
Unlimited holiday days;
Good work-life balance;
Hybrid working;
Unlimited access to an external coach;
3 x per personal training.
Job requirements
DO YOU TICK THESE BOXES?
Solid, proven track record with at least 2 HRIS/HRIT projects as a business analyst or consultant;
Thorough knowledge of HRIT Suites, project management methodologies;
In addition to Core HR Processes, you bring expert knowledge on preferably Workday Learning, Advanced Compensation, and Talent & Performance;
Sensitivity to organisational mechanisms;
Good stakeholder management capabilities;
Strong team player without losing sight of objectives;
Have an active lifestyle
Monthly we meet at our SuccessDayDay
This day is dedicated to consultation and concludes with a top-notch drink.  
From our new office located in the Klokgebouw, we at SuccessDay are looking for HR graduates, who are interested in HRIT.
As a young professional you want to grow quickly in a position as Workday consultant. You are highly motivated and would like to learn more about HR, Finance, business consulting and of course the market leading HR Technology, Workday.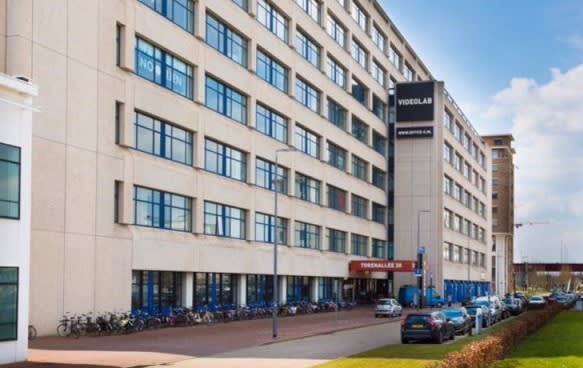 Do you have any questions?
If you have any questions about working at SuccessDay, we are here to help. You can call (085 782 0480)or email us.